For more views of the church and our campus, both interior and exterior, click here.
Regular Meetings
Choir

: weekly, Tue 7:30 pm

Book Club

: weekly, Mon 12 noon

Sacred Brew

: monthly, 2nd Wed 7:00 pm

Vestry

: monthly, 3rd Wed 7:00 pm
Check the Parish Calendar regularly to make sure you don't miss anything.
What's Happening at St. Bart's?
Check this page, and the various calendars & schedules regularly, in order to stay in touch with activities here at St. Bartholomew's. Details of all upcoming events and special services are provided below.
For our younger members, be sure to check out The Buzz regularly to see what's buzzing.
Upcoming Events & Activities
[updated October 15, 2017]
New upcoming events are described in detail below and summarized on the calendar.
August 2013 thru July 2014 has been designated our Diamond Jubilee Year. Many events are planned to commemorate our 60th year serving the Livermore community. A full listing of such events is provided on our diamond jubilee page. Events listed below that have been designated diamond jubilee events are marked with our diamond jubilee ribbon. Click any ribbon for more information about our diamond jubilee.
St. Bart's Victorian Christmas Faire
| | | | |
| --- | --- | --- | --- |
| Saturday, | November 11: | 11 am | - 5 pm |
| Sunday, | November 12: | 12 pm | - 5 pm |
Sixth Annual St. Bart's Victorian Christmas Faire!
Save the date! Watch this space for more information as details firm up
Step back in time for a peek at the true meaning of Christmas spirit during Saint Bartholomew's 6th annual Victorian Christmas Faire, Saturday November 11 from 11 am to 5 pm and Sunday, November 12 from 12 noon to 5 pm.
Stroll down a bustling holiday street past shoppes offering handmade crafts, adorable hats, jewelry, gifts, and more; delight in scenes from Charles Dickens' A Christmas Carol, and kick up your heels to the live fiddle with revelers at Fezziwig's merry celebration. Lively recorder music and a brass trio add to the weekend's entertainment. Also, be sure to get in on our fabulous raffle!
Father Christmas will be on hand to visit with children of all ages. Additional children's activities will be available. A hearty ploughman's lunch, soup, pasties, scones, and beverages may be purchased from Miss Ann's lunchroom; adult thirsts can be quenched by a pint at The Cat & The Fiddle Pub. For added fun, costumes are encouraged.
Wind up your thoroughly enjoyable day with an elegant High Tea at 4 pm. Faire admission free. Seating at High Tea is $25 per person until November 1, and $30 thereafter. Order now! Tea tickets sell out early and may not be available at the door.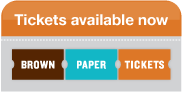 Download our flier to remind yourself (and your friends and neighbors) to save the date, click the link on the right to buy your tickets for the High Tea, and you are all set to enjoy a great day out.
All proceeds from the event benefit the programs of St. Bart's, including the Big Heart Wellness Center, an interfaith food pantry providing assistance, health and nutrition support, and legal counsel to community members in need. For more information about the event, how you can volunteer to help, or become a sponsor, please contact Saint Bart's at saint.barts@att.net.